Here at Saltire all our staff are working hard to keep providing our usual great service for our customers and the communities we serve. While the pandemic continues, there will be some extra safety precautions taken to keep you and our people safe.
When you contact our call centre
Every phone call we take during this period will be closely monitored. We may have some extra questions that must be asked, so that we can be sure your safety, and the safety of our staff, is not compromised. Each customer's situation is unique, so please give us the best information you can. This helps us risk assess each and every visit to ensure that we can take all necessary steps to keep everyone safe.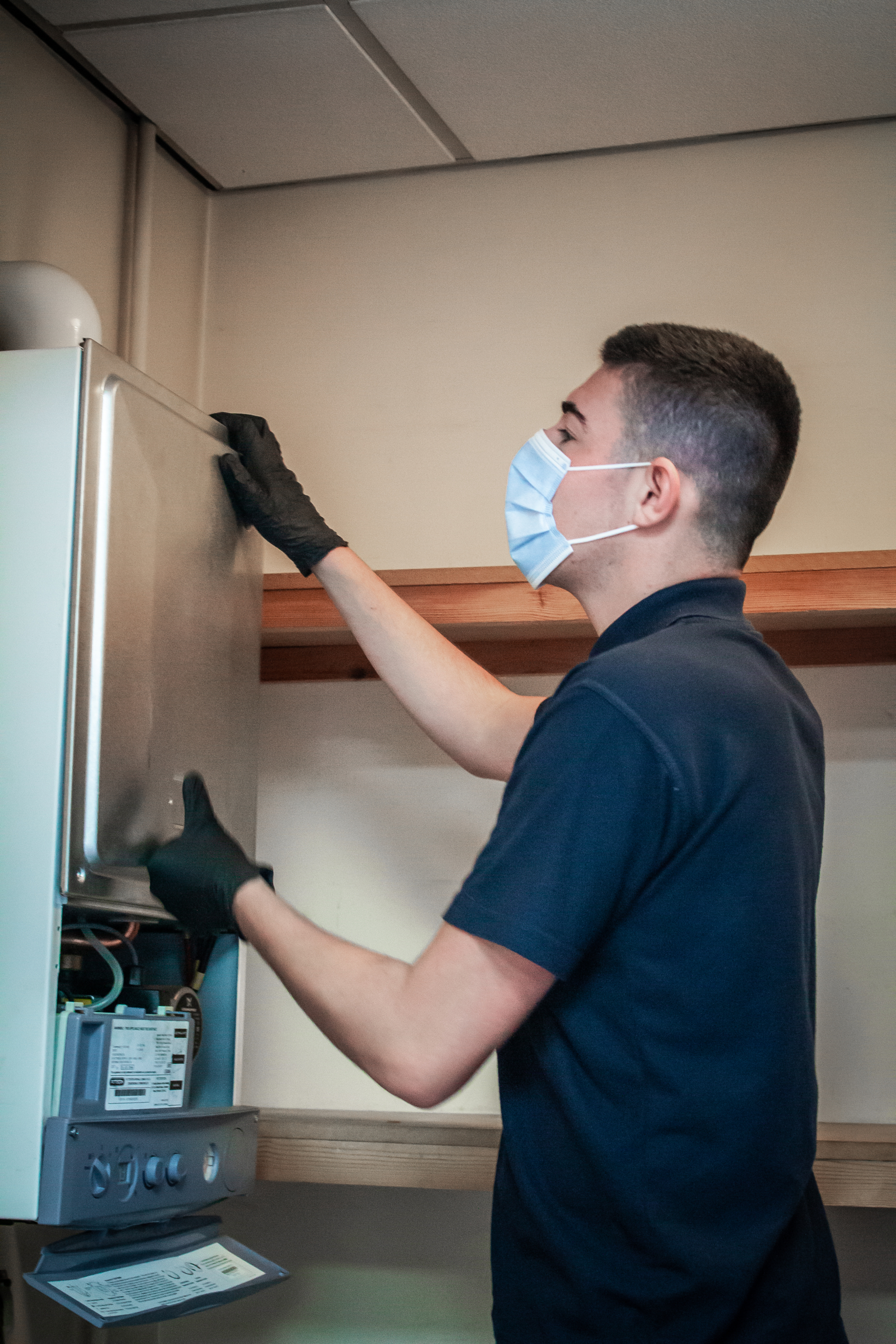 When we visit your home
We're complying with government guidelines state that we should remain at least two metres apart from each other. When we visit to carry out repairs, please vacate the room the operative is working in, and they'll let you know when they have finished. When any Saltire operative attends your property they will have a personal protective kit in case it is required.
We will continue to operate to keep all our customers safe and warm in the safest way possible.
Your annual safety check
Earlier this year Saltire decided – in accordance with Scottish Government guidelines – to put our non-essential work on hold in order to keep our staff and customers safe.
While we have continued our emergency call-out service, we haven't contacted you as we normally would to arrange your annual safety check, as this work was placed into the non-essential category.
Now that restrictions have eased, we're happy to carry out your annual check. If you're comfortable having us in your home please contact us to arrange your appointment. We know that some people are still shielding or have concerns about people entering their home: for that reason we are offering you a bookable appointment instead of visiting you without prior notice. Alternatively, we can carry out your annual check the next time we visit you for a repair.
Thanks for sticking with us
Our call centre staff and field operatives continue to be available 24/7/365 for any emergency work you may need, and we don't intend that to change. We'll always keep you updated on the situation through our website and social media pages. Please know that we're always on hand, so if you need us please call 0330 202 0444 or at saltire@sfml.co.uk
Thanks for sticking with us through this difficult period; we can do this together, Scotland.
Team Saltire