This winter Saltire is focusing its resources on supporting customers who are living in fuel poverty, and who are hardest hit by the ongoing coronavirus pandemic.
With the economic downturn devastating many communities, Saltire is working extra hard to support families living in fuel poverty through the government's ECO scheme. By upgrading old and inefficient boilers and heating systems, they are helping residents stay warm this winter and enjoy reduced fuel bills for years to come.
Their efforts form part of the Energy Company Obligation (ECO) scheme, which is designed to reduce carbon emissions and offer support to those who cannot afford to heat their home adequately.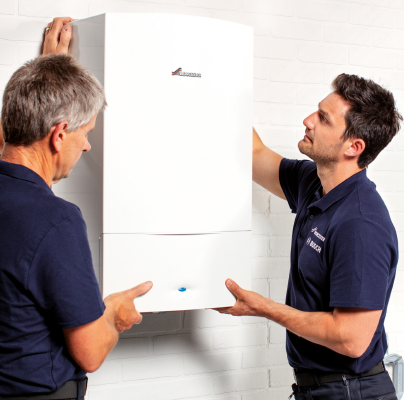 How does it work?
The scheme supports those who are receiving government benefits. With many people relying on government furlough schemes and several sectors making huge numbers of people redundant, now is the right time for residents to apply to the scheme.
For eligible residents, standard improvements include a new boiler, upgrades to central heating systems, and improved insulation, all at a massively subsidised cost. For many residents this can result in a saving of around £300 per year on their energy bills, for only a small contribution to the cost of the work.
Changing the lives of families in need
For Saltire, the ECO scheme is a chance to make a difference in those communities which have been hardest hit by the global pandemic. Head of the ECO scheme at Saltire, Aaron Walker, sees the life-changing impact the scheme can have. He says,
"Sadly, fuel poverty has been prevalent in Scottish society since before the coronavirus, and it has only compounded the problem further. It's now imperative that these families receive the support they require. With the looming winter and rising fuel costs we must try to support as many of these families as we physically can. Saltire has identified the ECO scheme as a support mechanism to help the families that can't afford their bills or see a way out. Nobody in Scotland should have to live like that. A warm home and affordable heating are life-changing improvments for these families."
Saltire have partnered with SSE to roll out the improvements to eligible residents' homes over a five-year period. Click here to find out if you're eligible today.